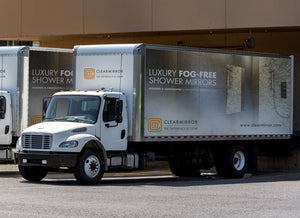 Welcome to ClearMirror! We are a family business with 25 years of experience in the industry. We invented and patented ClearMirror heaters in 1998. The idea was the result of an excessively foggy, small bathroom we were sharing after we got married. We started with defoggers/heaters, and eventually moved into designing and manufacturing shower mirrors. We added some vanity options and a wall mount, battery operated mirror to our collection based on client needs over the years.

Homeowners, hotels, and spas around the country have installed ClearMirror for a luxurious, clear, fog-free reflection in their showers and vanities. Our most recent project for reference is the Park Hyatt hotel in Chicago.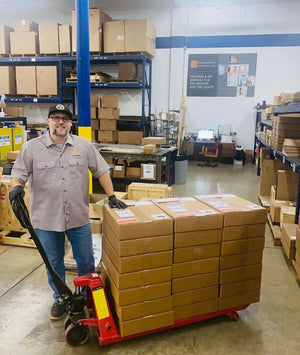 Our products are high quality, USA made and UL listed. We manufacture and ship all of our goods out of our factory in Minnesota. Our primary products are the Shower ClearMirror and the ShowerLite mirror (with LEDs).
These mirrors install flush into the tile or shower wall upon construction or remodel, and connect to a bathroom light switch. They are low voltage, UL approved for the shower, and easy to install. We also have a selection of vanity mirrors, standard sizes or custom, with custom LED color temps and high CRI output (95+).

Call us for additional information about our products or read our FAQs. We are glad you're here and we look forward to working with you!

Nancy Verhey, President